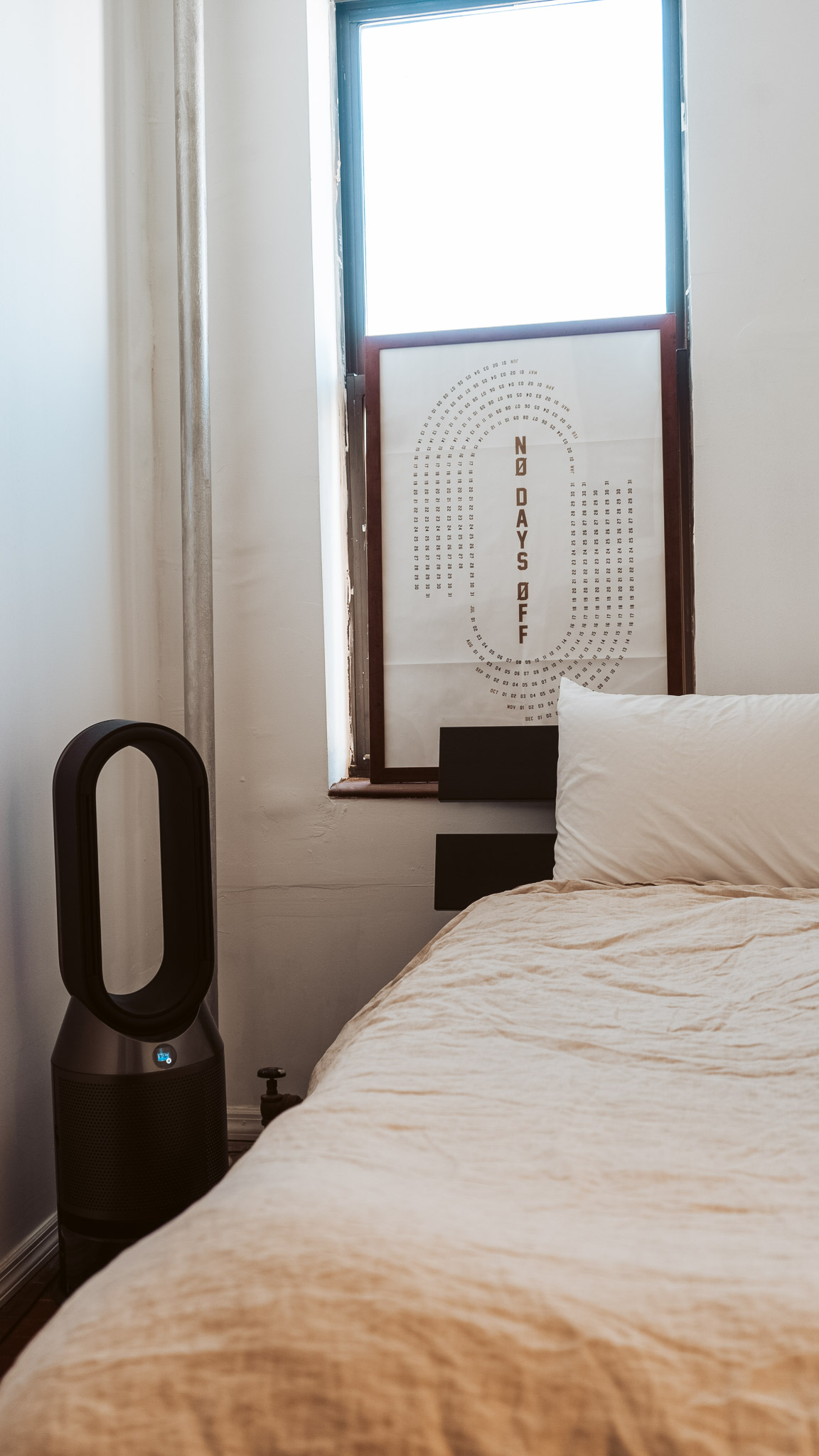 ---
01. Living Room

The living room / work area features a custom built sofa and a coffee table that can be converted to extra seating with a cushion.

The work area features a height adjustable desk with a 4K LG monitor, connectable with USB-C.

The rear wall is set up to be used with the short throw projector and the speakers on the desk are Bluetooth compatible.

If you are a podcaster or content creator, you may ask to use some of my equipment including:

- microphones
- audio interface
- light panel
- instruments
Short throw projector

Apple TV with Youtube TV subscription and Apple Movie Library

Hue Lightbulbs

Vinyl collection
---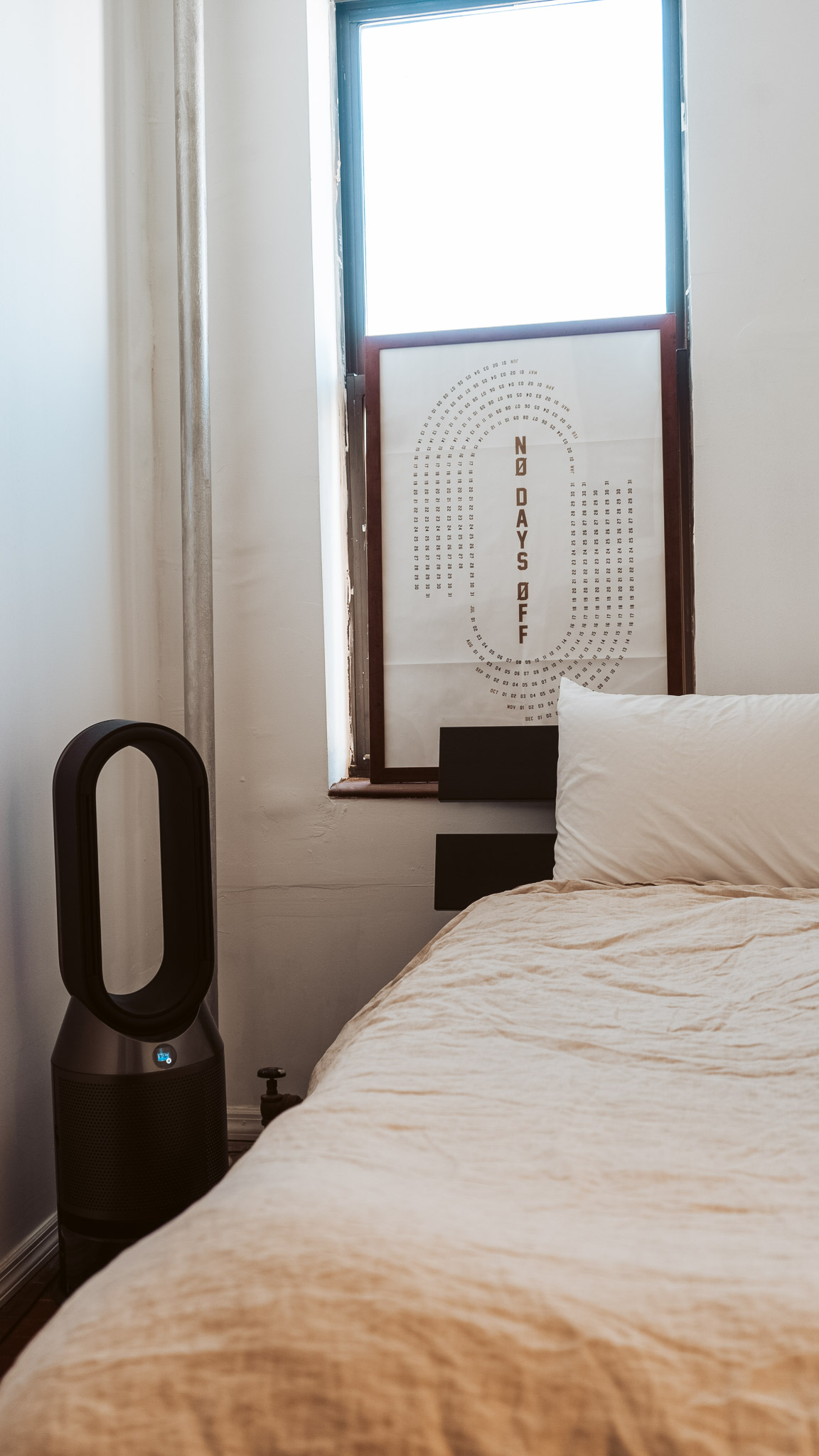 02. Bedroom

The bedroom features a full size bed, closet space, and not much else. It's a small, cozy room with a lot of closet storage space.

The Eames Aluminum Group Lounge Chair with a small end table next to it is ideal for reading and phone scrolling. You can also use it to hold a hefty pile of dirty clothes.

The closet rack space is about 75% empty and there is plenty of room for shoes and foldable clothes in the shelf space.

There are also plenty of extra sheets.
Dyson Purifier+Humidifier

---
03. Kitchen


The kitchen features a gas stovetop with four burners and an oven. For most uses, I recommend the toaster oven to save time and energy. There is no microwave. There is no dishwasher.

The kitchen also includes a smoothie blender and a hot water pot with adjustable temperatures for tea and coffee brewing.

A cabinet includes all silverware and dishware and the shelves are suitable for non-perishable groceries.

Sizeable fridge/freezer

Additional storage in the entry walkway and above the fridge for any larger items that the subletter may bring in.

No microwave

No dishwasher

Nutribullet blender

Fridge & Freezer

Toaster Oven

Additional travel storage space above fridge unit for large items

Cleaning supplies: Vacuum, Swiffer, broom, duster